Explore Green Carpet's Plant Nursery In Bangalore
|
On 2023-10-11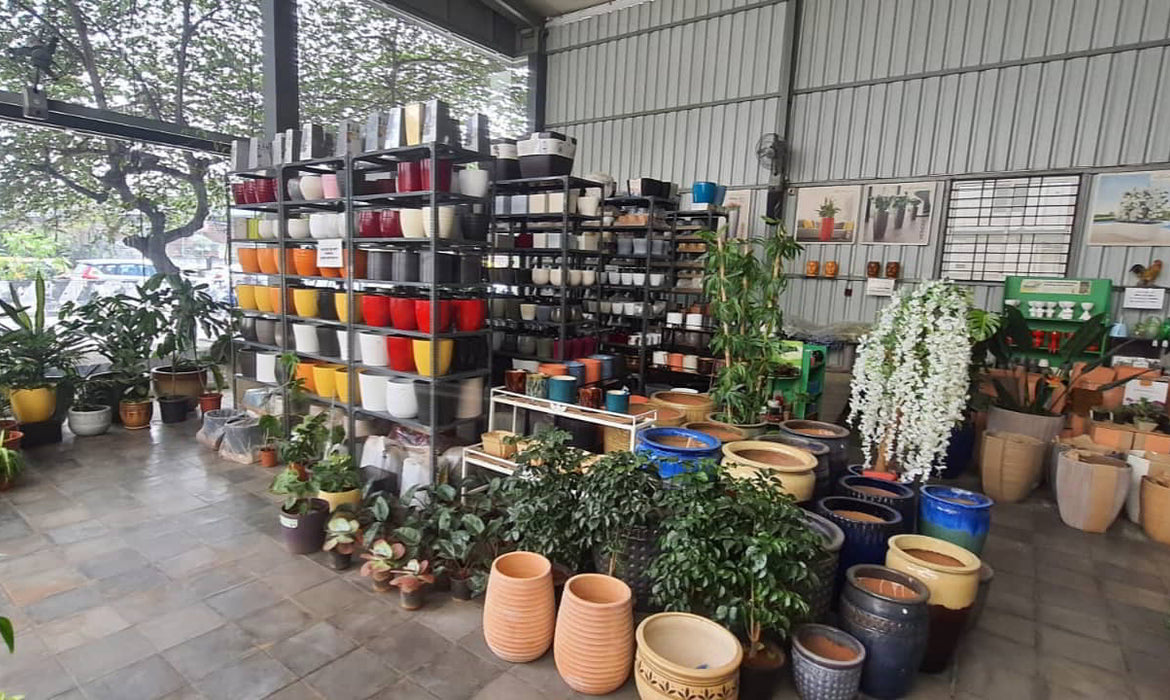 Are you in search of a lush oasis in the heart of Bangalore? Look no further than Green Carpet's Plant Nursery in Bangalore - your go-to destination for all things green and beautiful. As the best plant nursery in Bangalore, we provide you with a wide pool of plants and garden accessories, making it a haven for plant enthusiasts and gardening aficionados alike. 
Green Carpet's Plant Nursery is not just your typical nursery; it's a thriving hub that caters to both traditional visits and the modern demand for online plant nurseries in Bangalore. With the convenience of browsing and purchasing plants online, you can now bring home nature's tranquility with just a click.
Whether you're an expert gardener or just a beginner, our nursery in Bangalore is the perfect place to explore and find what suits your green desires. Our collection of ceramic pots in Bangalore is a testament to our commitment to quality and aesthetics. From elegant ceramic pots to durable resin planters and terracotta delights, we have it all.
One standout feature of our nursery garden in Bangalore is our range of garden accessories and artifacts. Elevate your garden's charm with Lechuza self-watering planters, or opt for the timeless appeal of metal accessories. The Ceramic Rectangular Pot is a stunning selection for those seeking a touch of sophistication in their garden space.
For the eco-conscious gardener, fibre planters are an excellent option. We offer durability while promoting sustainability, aligning perfectly with our dedication to environmental responsibility. Our passion for greenery and nurturing nature is reflected in every product we offer, ensuring you're investing in both style and substance.
Step into Green Carpet's Plant Nursery in Bangalore, where your green dreams come to life. Discover a world of plants and garden accouterments that will transform your space into a lush haven. With our extensive collection and commitment to quality, our nursery in Bangalore promises an enchanting journey through the world of plants and gardening. Let your garden bloom and thrive with Green Carpet!
How Can We Help
Find all your nursery needs at Green Carpet-The Garden Store! We offer a wide selection of plants, excellent customer service, and expert gardening advice. Discover the perfect plants for your garden, whether you prefer perennials, annuals, shrubs, or trees. Trust Green Carpet for a top-notch nursery experience in Bangalore.
Additionally, rely on expert advice from knowledgeable professionals from Green Carpet who understand plant needs and local climates. They will guide you in selecting the ideal plants and provide maintenance tips. With a nursery's support, your garden will thrive year-round, ensuring its health and visual appeal.
Growing Your Garden is Easier Than You Think!
Gardening made easy! With Green Carpet, even beginners can enjoy a beautiful, flourishing garden. Our team will customize a plan to meet your unique needs and goals with garden landscaping services. We provide expert advice on soil preparation and water management, ensuring success every step of the way.
Pick from our wide selection of plants and greenery to find the perfect fit for your home or business. Let us handle planting, ongoing maintenance, and pruning to keep your garden in top shape. Enjoy the beauty of a lush outdoor space hassle-free!
Visit Green Carpet's Plant Nursery Today!
Make your way to Green Carpet's Plant Nursery in Bangalore and embark on a botanical journey that will ignite your passion for plants and gardening. Immerse yourself in the lush greenery, discover stunning plant varieties, and find the perfect garden accessories to transform your living spaces into a green paradise. Green Carpet's is more than just a nursery; it's an experience that celebrates the beauty of nature in the heart of the city. Happy gardening!