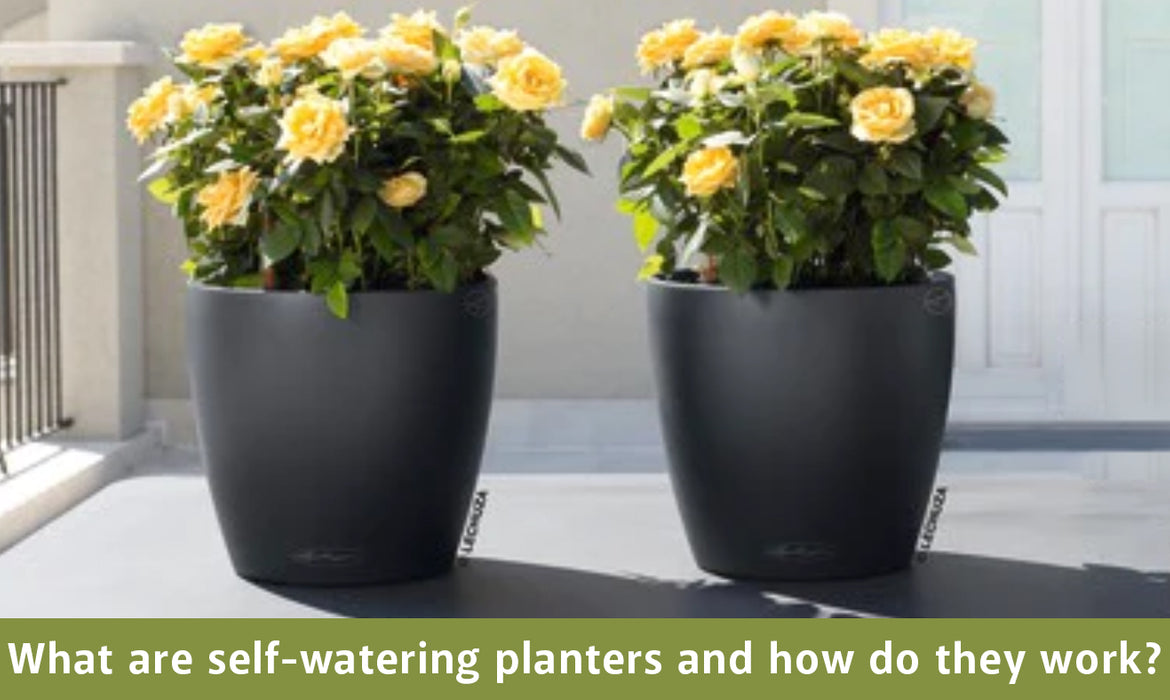 Greenery enhances the aura of the house like no other. The tiny little plants are a great way to add warmth and homeliness to any place and are a great addition to the decor as well. But these plants need extra care and attention as they mostly rely on human care and help to grow. They are set in a limited and constant environment. Thus they need extra bit of attention.
It is undoubtedly not a simple task to take care of plants as, more often than not, people grow plants in their homes with half knowledge. This often results in adding extra water or pesticides to the plants, and at times they don't receive enough water and nutrition. And for indoor plants, watering is a significant component that can either make or break plants' growth. Since understanding the specific proportions of water for each plant is difficult, self watering planters are a great way to deal with this issue.
Keep plants healthy with self-watering planters.
If there is something home plants loathe, it is change. Having grown up in a settled and controlled environment, such plants don't react nicely to environmental changes, water, nutrition, et al. and can also perish. A regular shift in the surrounding might hamper their growth. These plants are typically vulnerable and need adequate water for healthy development that is neither too much nor too little.
Self-watering planters are a great alternative to offer healthy plant growth in case you are finding it hard to properly take care of the plants. These planters enable the plants to self regulate their water intake.
Working of a self-planter.
Self watering planters offer consistent moisture to the soil and keep the pot moist for an extended period. These planters contain three parts: the outer decorative planter, the inner liner/pot and the self-watering kit which creates a water reservoir at the pot base. Once planted in the inner liner, plants nourish themselves by using the water from the reservoir through capillary action.
The whole system of self-planners works based on the concept of sub-irrigation. Sub-irrigation is a method in which the irrigation of plants is not from above but below. The self-watering planters use the sub-irrigation technique and keep the pot bed moist. For plants that require high water content to sustain their growth, the roots of such plants can extend into the reservoir and directly extract water from the pool. This will ensure the continuous availability of water and nutrients to them.
Growing plants in self watering planters is perhaps the best way to naturally grow them as the plants can undertake biological processes such as transpiration for healthy growth. In addition, the plants can also sustain their growth even in harsh weather conditions such as extreme summer or winter, which they would only do if adequately taken care of.
Found it interesting? Visit Green Carpet and explore more unique ways to grow plants and adorn your decor.